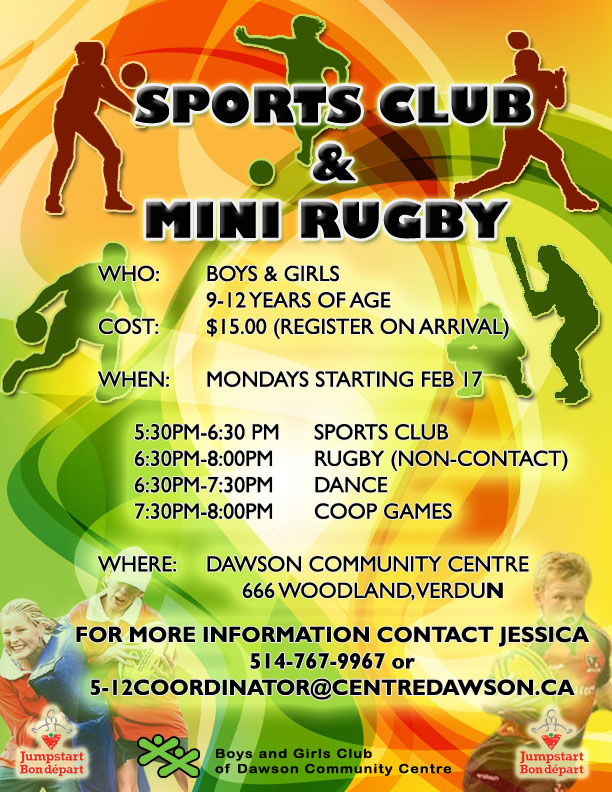 While winter is still in full force here in Montreal, children aged 9-12 are set to kick off the mini-rugby season.
The Wanderers (Kaneb in particular), in partnership with the Dawson Community Center, are kicking off a (non-contact) mini-rugby program in Verdun. Both Boys and Girls are welcome to participate in sessions that will work on skill development and general rugby knowledge.
The sessions will take place on Monday nights starting Feb 17th, for a very affordable rate of $15.
If you have any children in this age range, or if you know any friends or family for whom this program would be of interest, please take note of the information on the flyer above.
We look forward to seeing many new rugby players this Monday!